New Construction Homes


New Homes for Sale in Heritage Hills Amarillo TX

Amarillo home builders, N&B Homes, now building in the new Heritage Hills community located off Soncy Road and Heritage Hills Parkway in Amarillo TX
Heritage Hills is Amarillo's fastest-growing and hottest real estate market. Canyon ISD. Shopping, dining and entertainment nearby. Affordable living in an excellent location.
BY N&B Homes Staff |
N&B Homes has new homes for sale in the Heritage Hills community of Amarillo TX. Heritage Hills is an exclusive, new home community selling open concept, 3-4 bedroom, 2-3 bath homes. This exploding community is located at the southwest corner of Soncy Road and Arden Road just south of Hillside Terrace. It is in the Canyon ISD and a perfect place for families to live and enjoy some of Amarillo's most popular places to shop and best places to eat.A location that is sure to increase in value, home owners can take comfort in knowing they have invested in affordable living in a great location.
Welcome to Heritage Hills
Heritage Hills is a wonderful place to live in Amarillo. What sets this community apart from the rest is its quiet streets and walkways. Living here is like living in the country yet having all the amenities of a bustling city life nearby. It is a perfect location for young professionals, growing families, and empty nesters to live. It is especially a good place to live if you have young drivers in the family. The community's entrance and egress are safe and easy to navigate. Jump on Soncy and you are minutes away from the best shopping and dining spots in Amarillo.
What You Will Love
Heritage Hills is a timeless and carefully planned community. Every feature and amenity is designed with the home owner in mind. With a Home Owners Association to ensure high-quality construction, inspired landscaping, well-maintained common areas, beautiful parkways, the Heritage Hills community is an incredible living experience in Amarillo TX. Ask anyone in Amarillo about the Canyon School District and they'll tell you it is exceptional in every way. In many ways, the CISD is the reason Amarillo is growing south.
Heritage Hills in the CISD School District
Invest in a quality N&B Home on a spacious lot in Heritage Hills, call N&B Homes at (806) 681-8198 for details.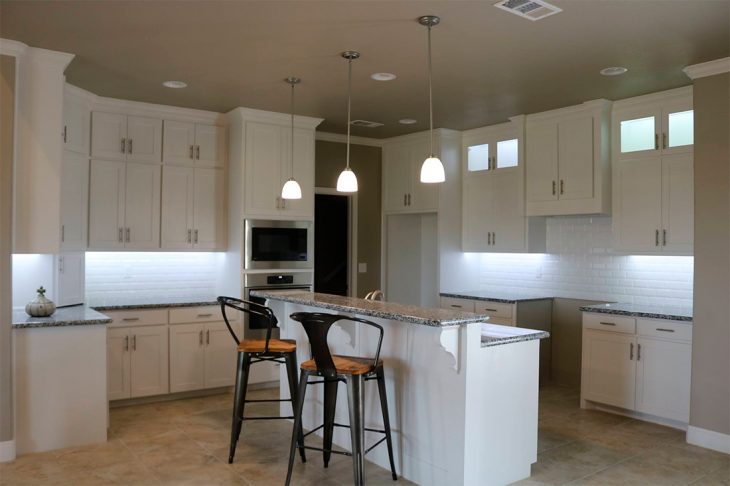 Custom Cabinets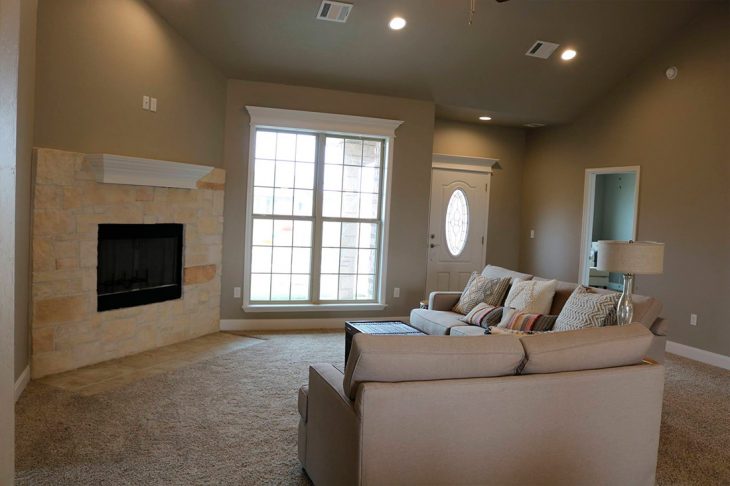 Large Living Room with Fireplace
N&B Homes in Heritage Hills
Heritage Hills Parkway, Amarillo, TX, USA
Call Now (806) 681-8198