N&B Homes - Amarillo Home Builders


About Us

I'm Robbie Christie, the owner of N&B Homes. My family has been building carefully-crafted, award-winning homes since 1996. We are located in Amarillo, Texas.
Robbie Christie's company, N&B Homes, is recognized among the most-awarded home builders in Amarillo TX by the Texas Panhandle Builders Association. We build houses that people call home.
BY N&B Homes Staff
N&B Homes is an experienced home builder in Amarillo.
When you work with a large production Amarillo home builder like N&B Homes, you can rest easy knowing your project will be completed in budget, on time and done right. We've built more than 1,600 homes in the Amarillo area since 1996, developing building systems that make our home building efforts into a science. We close far more properties than any of our competitors, giving you peace of mind, great value, affordability, and high-quality construction. Our floor plans have been tested across many Amarillo markets and we've continually innovated and tweaked them over time to ensure home buyers — just like you — get exactly what you need. We build houses that are more than you expect, at a price that is fair and reasonable.
N&B Homes started with a dream. When Robbie Christie saw that he could build a quality new home and deliver it to a homebuyer at a reasonable price by carefully thinking through the building processes, negotiating terms with suppliers, and building trademarked building systems for residential construction.
---
"We're committed to delivering an exceptional buying experience and more home for less money." — Robbie Christie, Builder
---
Here's what you'll get when you buy a house from us.
A house you'll love
Choose your home from the our master builder's portfolio of more than 60 floor plans.
Flexibility you need
Opt for a custom upgrade to personalize your dream home because if it fits you it fits us.
Plans you help design
Push out a wall here, add a walk-in shower, and we'll get it done (some restrictions).
Your home, perfected
Spend time at home again — with friends and family — designed for the way you live.
This is our unique selling proposition. It's what makes us different from other Amarillo builders. We are not a cookie-cutter home builder. We offer a bunch of plans for you to choose from, the ability to customize and upgrade as much as you want, even let you change the floor plan some if you need to. In this respect N&B Homes is very much like a custom home builder. No other large-volume home builders in Amarillo do this. It's what sets us apart from the rest of the pack.
---
"When we design a house, we start with a kitchen and build everything else around it. Because we know if we can get the heart of a home right, everything else comes together." — Robbie Christie, Builder
---
Right now's the best time to buy a new home. High tech. Energy efficient. Modern Design.
Energy Efficient
Building energy efficient homes significantly reduces the costs of a home for its entire life, making it more affordable, increasing its value per square foot, and improving the comfort of its occupants.
Maintenance Free
All brick exteriors, coupled with aluminum garage doors, overhanging eaves and rafter coverings, makes for an almost maintenance-free home.
Smart Design
A smart design is especially important. This means having smooth traffic patterns, kitchens you can work in, good-sized bathrooms, ample closet space, big master suites, and more.
Special Needs
Several ADA Standards for Accessible Design apply to every N&B Home we build. However, if you catch us early enough in the building process, we may be able to help you more with your special needs.
Planned Communities
N&B Homes are built in carefully planned communities and constructed in previously undeveloped areas, giving you access to the latest amenities.
Eye Appeal
N&B Homes wins Amarillo Home Builders awards for best design, best kitchens, best curb appeal. Moreover we want your home to be as easy on the eyes as it is comfortable to live in.
---
"If you want the job done right and on time, working with N&B Homes is the way to go. You can't match their proven experience and seasoned production crews. N&B Homes has everything you need to build an amazing home in Amarillo at an affordable price." — Tim Triplett
---
4 ways to have the best buying experience with us.
Over the years we've built a lot of homes for a lot of different people. We're happy to say that vast majority of our homebuyers are extremely happy with their homes. We do business at N&B Homes based on the Golden Rule of treating others like we ourselves would want to be treated. So here's some "secret advice" on buying the most home from us at the best possible price.
Seek immediate inventory. At any given time, we have homes that are ready to move in and available now in different communities. There's absolutely nothing wrong with these homes. They are pristine and brand new. We offer a builder's discount on some properties if you close within 30 days. Contact us for details.
Use our preferred vendors. We can be more flexible if you agree to use our preferred vendors — such as the mortgage or title company we work with. This helps to streamline the home building process and get things done a lot faster and with less hassle.
Avoid lot premiums. Especially in the new developments, the nicest lots — like corner lots and those that back up to parks — sell for premium prices. You can save a lot of money and build home equity faster by avoiding lot premiums.
Don't over-customize your home. Our base model homes with standard features already include most of the components you'll need. Paying extra for fancy upgrades when you don't need them doesn't necessarily add value to your home. Only upgrading the features that you need gives you the most bang for your buck.
About Robbie Christie
Amarillo home builder, Kid's Inc. coach, outdoorsman, dad, nonprofit board member . . . Robbie is involved. Hailing from Hereford, Texas, he started doing remodeling in 1996, God blessed his efforts and now N&B Homes is the number one selling new home in Amarillo, Texas.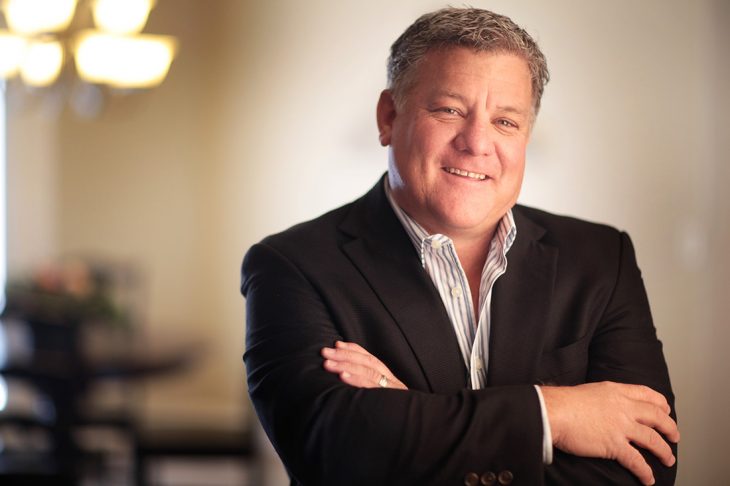 N&B Homes - Robbie Christie Builder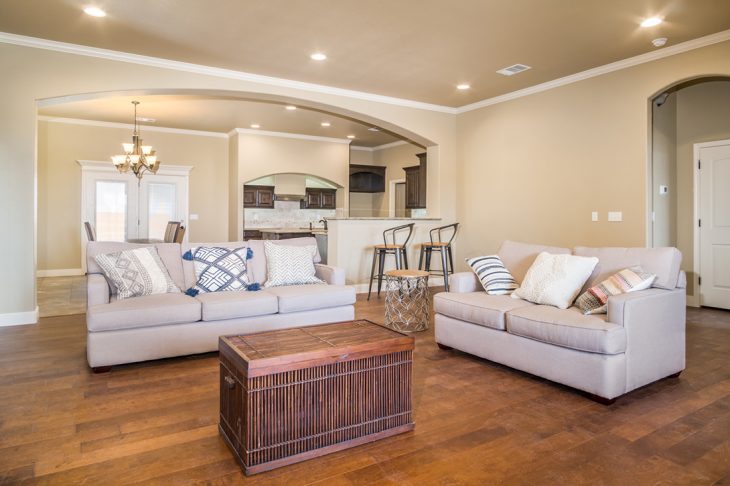 N&B Homes - You're Gonna Love Your New Home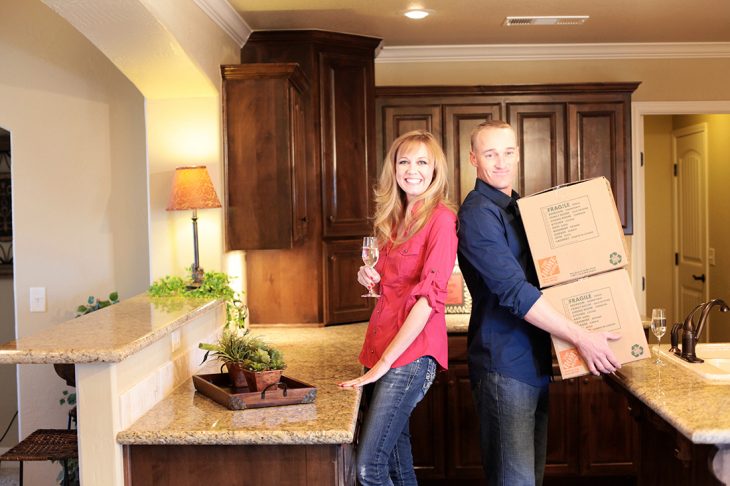 N&B Homes - Make It Yours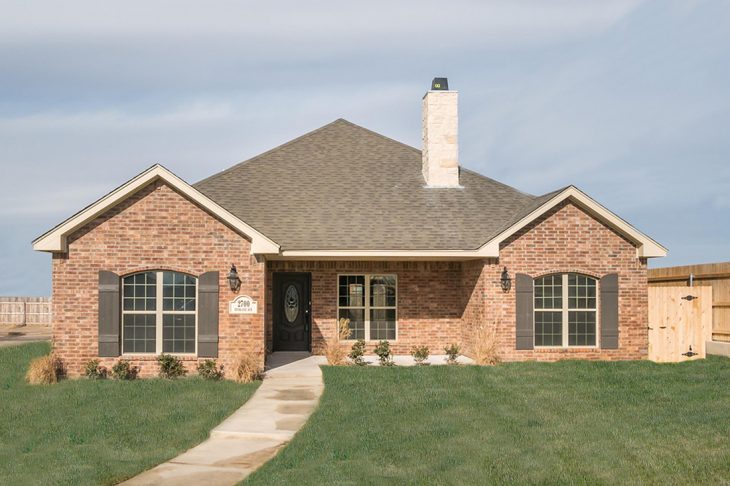 N&B Homes - More Home for Less Money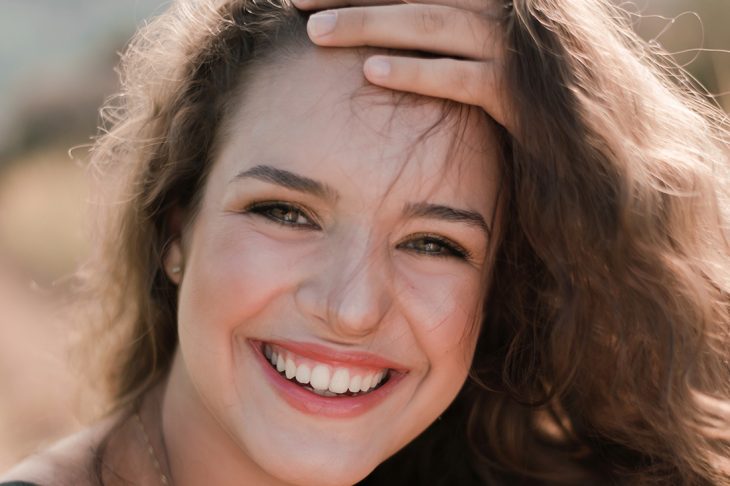 N&B Homes - The Difference is You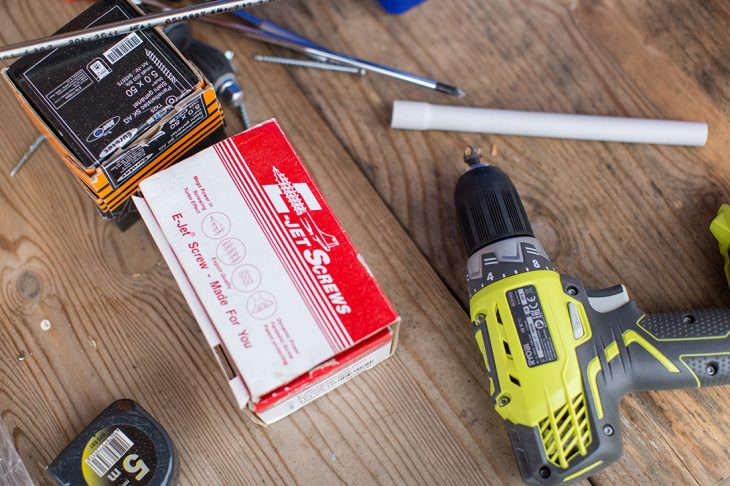 N&B Homes - We'll Get it Built for You