Amarillo Builders


N&B Homes Building Processes

We build new homes for West Texans. Your new home selection process with N&B Homes is simple and straightforward.
A new building process for a new type of home. High tech. Energy rated. Modern design.
BY N&B Homes Staff |
N&B Homes is your custom home builder in Amarillo Texas. If you are looking to build a quality home, then you have come to the right builder. Our unique building process will provide you and your family with more home for less money.
The N&B Homes Unique Building Process
If you are looking for quality and value in a beautiful home, then you have come to the right builder. Above all, it is our goal to provide you and your family with more home for less money. We understand building a new home can be overwhelming at times, which is why we have designed our, easy to follow, building process. Because we want your new home selection process with N&B Homes to be as easy and uncomplicated as possible.
Choose a Neighborhood
Choosing a neighborhood is the first step in our building process. We want you to love your neighborhood and love your home. Check out where we build and find the community that's right for you.
Where We Build
See Move-in Ready Homes
See our move-in ready homes. Our new home listing is online and is updated frequently, in order to show our customers what is currently available. Did you find a house you like online, but want to get a better look at it? Just let us know, and we can set up a walk thru appointment with a new home specialist.
Available Homes
Visit a Model Home
N&B Homes also has conveniently located model homes in Amarillo and Canyon Texas. These are newly built homes that are professionally decorated to give you a better idea of what your new home will feel like. We recommend you take a tour of these homes with one of our new home specialists so you can have a better understanding of how N&B Homes can build your dream home.
Build Your Own Home
It's time to build your own home with Amarillo home builder N&B Homes. We offer two types of floor plans to choose from, Group A and Group B. Group A Floor Plans meet the needs of someone buying their first home, with a smaller kitchen and standard trim. Group B fit the demands of young families, equipped with larger kitchens and upgraded trim.
Your Lot Selection
After you have chosen the right neighborhood for you and your family, it is time to choose your lot. We will meet you on-site to show you the available lots to go over the plan options for that lot, and make sure your floor plans will fit in that lot space.
Features & Upgrades
After you have secured your lot and floor plan we have a "grocery list" of features & upgrades for your new home. Package upgrades include exterior design, interior design, flooring, kitchen, bath, utility, gas, electrical, and outside construction. You have finally chosen the lot, floor plan, and all the upgrades, now it's time to sign the dotted line. Our new home specialist will go over your list to make sure everything fits within your budget to complete the project.
Quality Benchmarks
As a builder in Amarillo Texas our quality benchmarks are our final inspections. We make sure your plans fit all specs and standards to meet the city's codes and community guidelines.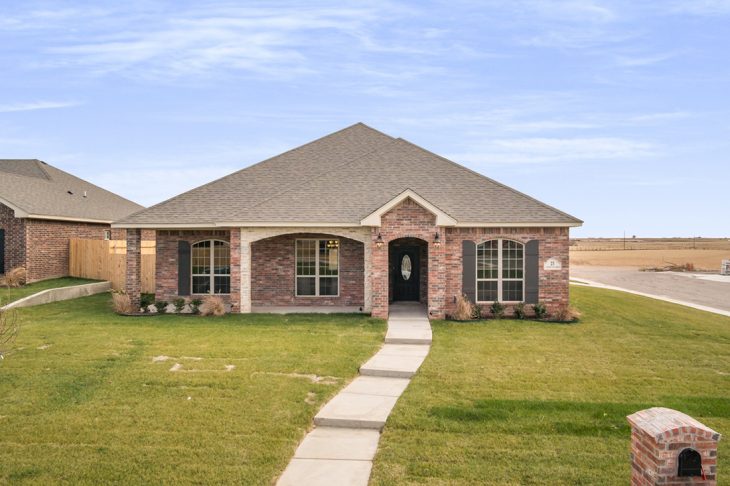 Cambridge Floor Plan: Front Elevation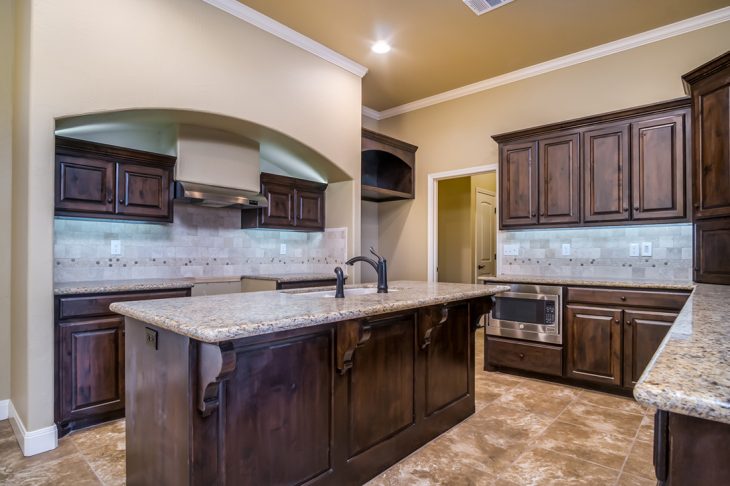 Cambridge Floor Plan: Kitchen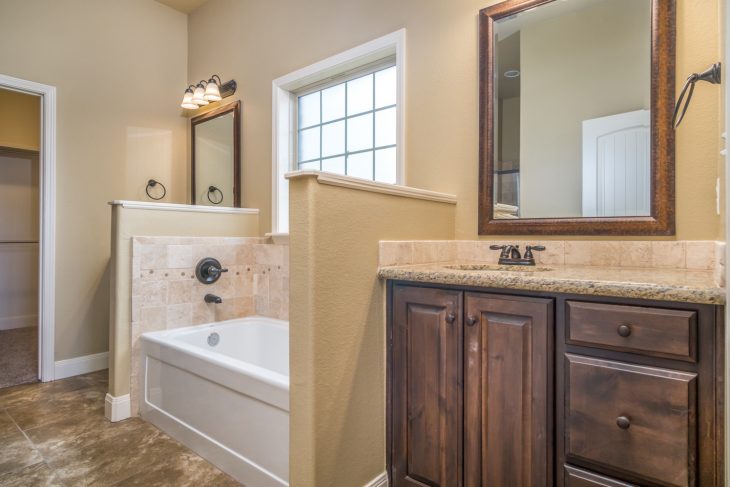 Cambridge Floor Plan: Master Bath